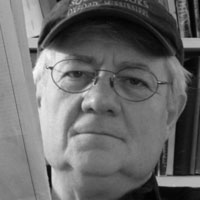 Roy Blount, Jr.

In conversation with Sands Hall

Tuesday, May 24, 2011
Tsakopoulos Galleria | 7:30 p.m.
828 I Street, Sacramento
In Partnership with the Sacramento Public Library
Roy Blount Jr. is well known for his regular stint on Wait, Wait Don't Tell Me! and as a recurring guest on A Prairie Home Companion. He is a humorist, sportswriter, poet, performer, dramatist, and screenplay writer and the author of 22 books. He has written about everything from the first woman president of the United States to what barnyard animals are thinking. His recent books include Alphabetter Juice: The Joy of Text (May 2011), Hail, Hail Euphoria and Long Time Leaving: Dispatches From Up South. Blount has been a columnist for Esquire and The New York Times, among others, and his work has appeared extensively in many periodicals and books, including The New Yorker, Gourmet, Playboy, Vanity Fair, Rolling Stone,The Best of Modern Humor, Baseball: A Literary Anthology, and Best American Essays l997. Blount is a former president of the Authors Guild, a member of PEN and the Fellowship of Southern Authors, a New York Public Library Literary Lion, a Boston Public Library Literary Light, a usage consultant to the American Heritage Dictionary, and an original member of the Rock Bottom Remainders. In 2009 he received the Thomas Wolfe Award from the University of North Carolina.
"If everybody's first English teacher were Roy Blount Jr., we might still be trillions in debt, but we would be so deeply in love with words and their magic that we'd hardly notice." —The Dallas Morning News