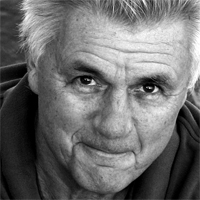 John Irving
In conversation with Pam Houston
Thursday, November 5, 2009
Crest Theatre | 7:30 p.m.
Critically acclaimed author John Irving is a master storyteller of both the short story and novel, including "Interior Space," for which he won the O. Henry Award, and The World According to Garp, for which he received the National Book Award. The World According to Garp, The Hotel New Hampshire, and The Cider House Rules are adapted into award-winning films, the latter of which received seven Academy Award nominations. He is a member of the American Academy of Arts and Letters.
"Irving's writing has a sense of myth and time and weight and resonance. . .He's probably the great storyteller of American literature today." – Peter Matthiessen, author and critic