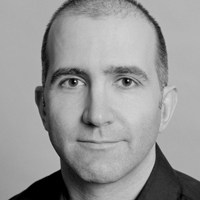 Alex Ross
Presenting:
"Chacona, Lamento, Walking Blues"
Bass Lines of Music History

Monday, October 18, 2010
Crest Theatre | 7:30 p.m.
As the music critic for The New Yorker, Alex Ross has become a well-respected voice on all things musical and won numerous awards and extensive praise for his work as a writer. His first book, The Rest is Noise: Listening to the Twentieth Century, was a national bestseller and the New York Times chose it as one of the ten best books of 2007. This first written venture also won a National Book Critics Circle Award, the Guardian First Book Award, the Royal Philharmonic Society Creative Communication Award, and was a finalist for the Pulitzer Prize and the Samuel Johnson Prize. Ross received an honorary doctorate from the Manhattan School of Music, a Letter of Distinction from the American Music Center, and three ASCAP-Deems Taylor Awards. He served as a McGraw Professor in writing at Princeton University and in 2008 he was named a MacArthur Fellow. Ross's latest work, Listen to This, highlights some of the best essays written during his tenure at The New Yorker.
"Ross is a supremely gifted writer who brings together the political and technological richness of the world inside the magic circle of the concert hall, so that each illuminates the other." –Time magazine