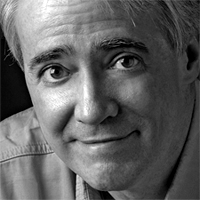 Scott Simon
Presents "Covering War and Peace, Sports and Celebs"
Monday, April 26, 2010
Crest Theatre | 7:30 p.m.
Scott Simon hosts NPR's Weekend Edition Saturday, which has an audience of 4.2 million listeners. He has reported on everything from Ground Zero in New York to theater stages, has covered ten wars and hundreds of campaigns, and has interviewed the most interesting personalities of our time. Simon is the author of Windy City, Pretty Birds, and the forthcoming Baby, We Were Meant for Each Other (2010). He is the recipient of the Peabody Award, Emmy Award, and James Beard Award.
". . .the most literate, witty, moving, and just plain interesting news show on any dial." – Washington Post